Caring for Our Communities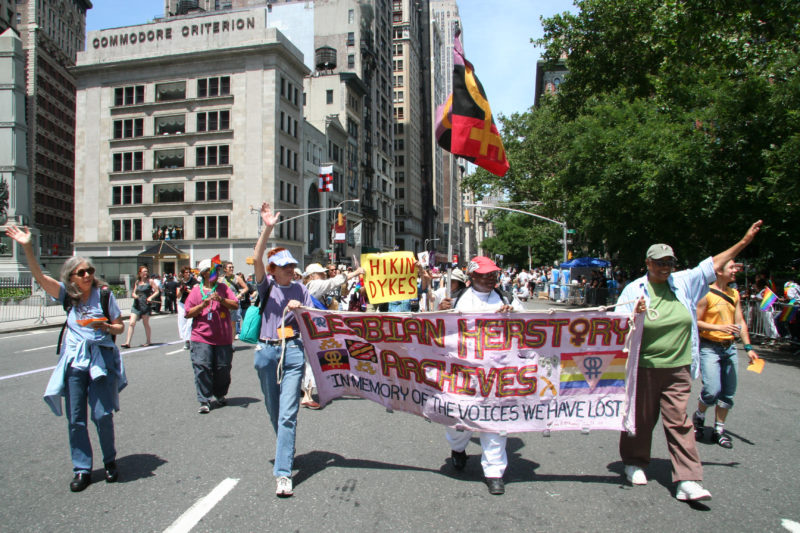 Now that we have a President-Elect, let's not lose momentum. This year has been a tumultuous time for us all, and we can only afford to continue to keep ourselves on pace and coordinated. As a community, we hope to continue to engage and inspire. Just as we did on Tuesday night, offering a Sinister Wisdom tribute to Joan Nestle in conversation with Cheryl Clarke, we aim to continue to share remote programming in the spring, add new voices to this new website's blog, and feature our collections in online platforms. Let's keep each other close, and hold each other accountable.
But we can only do this work with your support. Will you work with us to keep our communities in memory? There are even some new ways to use our tools of governance to support our work:
In order to support non-profits during the pandemic, the CARES Act allows you to deduct up to $300 per person even if you don't itemize on your taxes. In order to use this deduction, you have to make your gift prior to December 31, 2020. Read more.
If you itemize, gifts to nonprofits up to 100% of your Annual Gross Income are tax deductible without having to carry over the deductions. Read more.
If you have an IRA, you no longer need to withdraw any funds until you are 72 years old (previously 70½ years old). Additionally, the "required minimum distribution" was suspended for 2020, meaning you don't have to withdraw any funds this year, but you can still choose to use your IRA to make distributions to qualified charities. Read more.
Also if you have an IRA, the SECURE Act added additional tax changes making it much more advantageous to distribute your IRA funds (or other retirement funds) to charities. Read more.
Whether we're dancing over Zoom together or celebrating our lesbian heroes across oceans and time zones, we're as grateful as ever to have you as part of our wide and wonderful community, particularly in these times. Here's to the months and years to come, thank you for your support in helping to keep the Archives thriving.
Signed,
The Coordinators
For The Lesbian Herstory Archives
---