Salsa Soul Sisters Exhibitions and Events
An acquisition and exhibition project of a leading Third World Women organization that began in 1974.
The acquisition of the Salsa Soul Sisters collection began in 1983 when Georgia Brooks donated the first collection of Salsa Soul Sisters papers. This collection of primarily African Ancestral Lesbian materials highlights this Salsa Soul Sisters events, retreats, publications, board minutes, and other activities that took place mostly in New York City. Salsa Soul Sisters Accession# 201904 Finding Aid (and 201905) is officially processed. A closed OMEKA site was created by summer intern and student Ruby Lowery with 290 items from the collection's exhibition. 
Read more about the archiving of the Salsa Soul Sisters in a recent publication. Smith-Cruz, S, (2019). "Archiving Black Lesbians in Practice: The Salsa Soul Sisters Archival Exhibition." In eds. Allison Guess and Prithi Kanakamedala, The City Amplified: Oral Histories and Radical Archives, New York City: The Center for the Humanities at the Graduate Center, CUNY.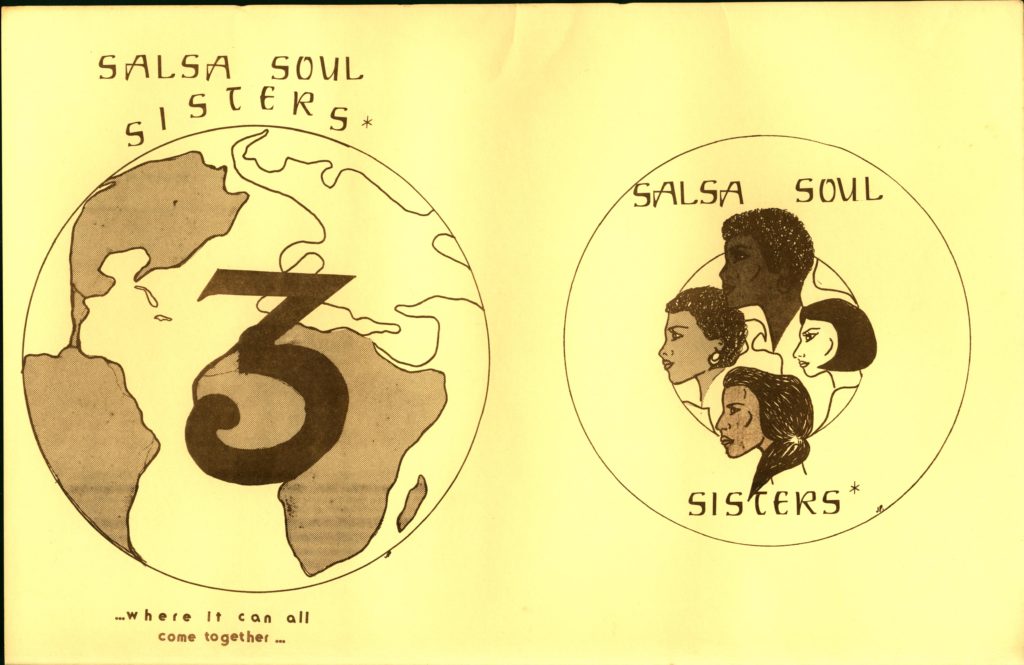 ---
Exhibition Venues
Robert Blackburn Printmaking Gallery
The first Salsa Soul Sisters exhibition took place in June 2018 at the EFA Robert Blackburn Printmaking Gallery. Under the auspices of Essye Klempner, and with a committee of coordinators and Salsa Soul Sisters members, namely Cassandra Grant, Stahimili Mapp, Flavia Rando, and Imani Rashid, a two-month-long exhibition was curated and used as the backbone for additional exhibitions. A zine was also created from the printmaking gallery from a fellowship provided to Shawn(ta) Smith-Cruz. The birth of the zine led to the exhibition series that followed.
Brooklyn College Library Exhibition
Brooklyn College Library held an exhibition for Spring 2019 semester in commemoration of Pride. The exhibition was cosponsored with the Ethyl R. Wolfe Institute for the Humanities under the direction of Director Rosamond King, PhD. Additional collaboration with Brooklyn College Librarians Matthew Harrick and Miriam Deutch.
Studio Museum of Harlem
The Studio Museum of Harlem hosted an exhibition in the Reading Room and public event on a Storytelling Saturday, August 17th, 2019. Alongside the event was a specially curated display of replications of images from the Salsa Soul Sisters collection in a fold-out pamphlet for hands-on viewing.
New-York Historical Society
June 13, 2019
We're Still Here: Growing Older Together with the Lesbian Herstory Archives
November 15, 2019
Salsa Soul Sisters: Honoring Lesbians of Color at the Lesbian Herstory Archives. One-hundred open seats filled the Dexter Hall of the New-York Historical Society's second-floor rotunda where the neighboring room held the By the Force of Our Presence Stonewall 50 commemorative exhibition. Event photos reveal the exhibition held a timeline of Lesbian herstory, which included the Salsa Soul Sisters 1974 founding in New York City as an official Third World Women organization. Opening remarks were provided by Chirlane McCray, who recalled her first encounters with Salsa Soul Sisters meetings when she was in her early twenties, sitting beside Audre Lorde who voiced to her, "Overwhelming, isn't it!"
The New-York Historical Society also wrote a feature article commemorating this exhibition in June 2020.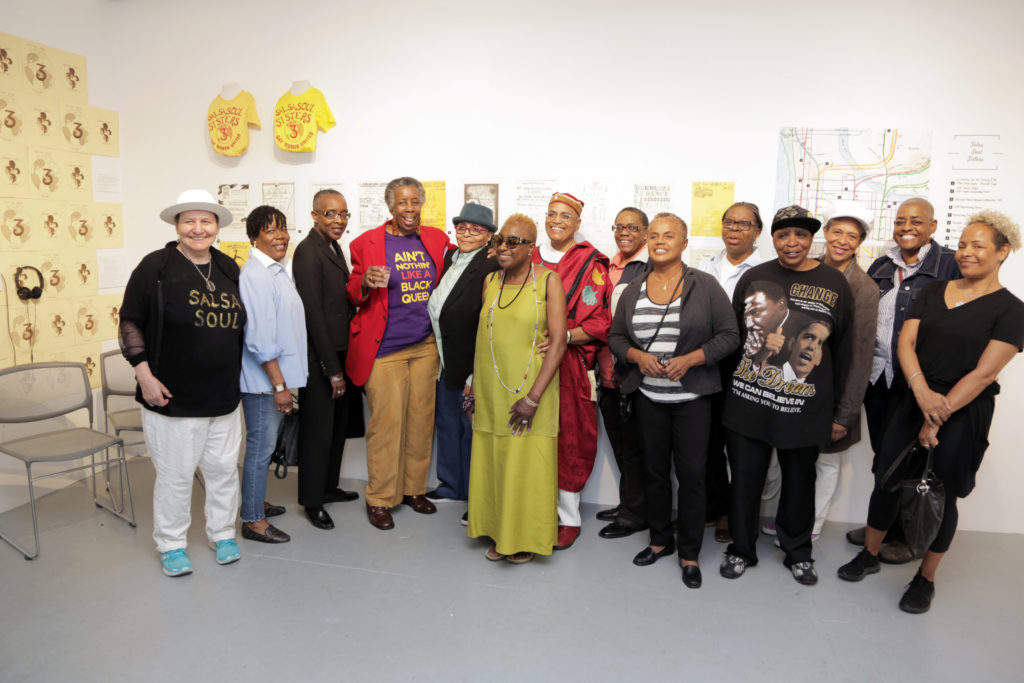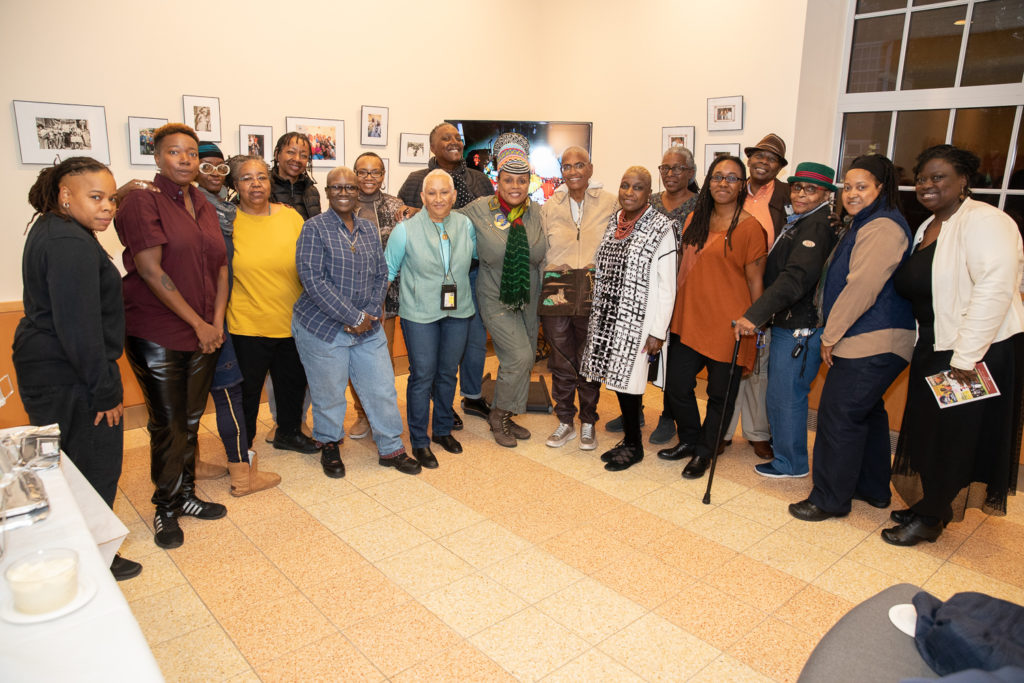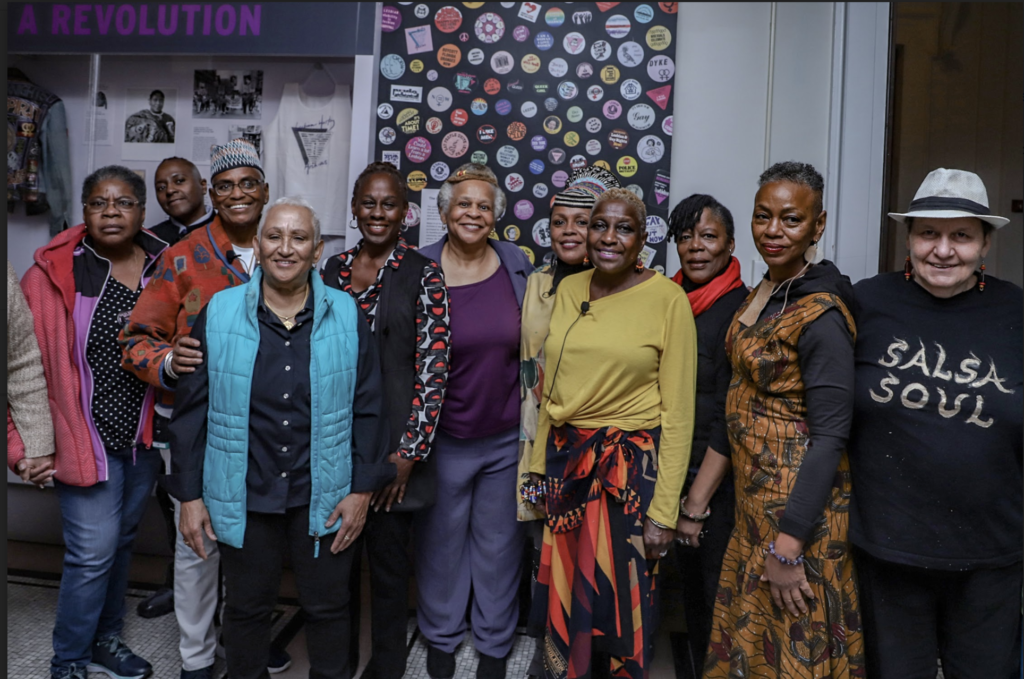 Support for the Salsa Soul Sisters Exhibition has come from The Wolfe Institute at Brooklyn College and a generous faculty development grant from PSC-CUNY.
---