Video Collection
The Archives houses several different types of audio-visual materials.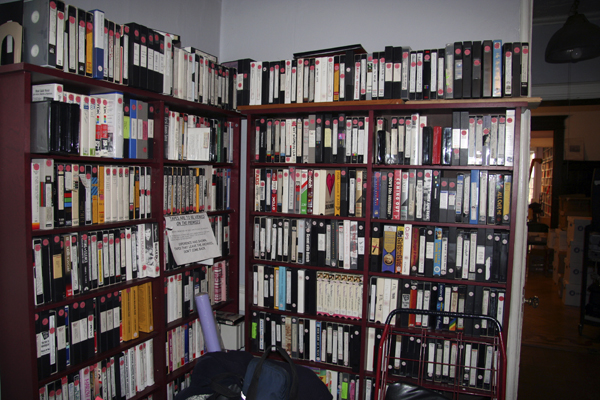 Our Video collection contains approximately six hundred videotapes. Some are home movies; others document community events such as Dyke marches, the Irish Lesbian and Gay Organization St. Patrick's Day protests, Pride marches, conferences and so on. We also have videos of TV programs, documentaries, shorts and feature films. Although we do have a complete list of our holdings, the collection is only partially catalogued on the computer. It will be completed shortly.
We also have two special collections of video material. The first is the collection of the L.O.V.E. Tapes (Lesbians Organized for Video Experience) from the early 1970s. L.O.V. E. was an early video collective that documented various Lesbian events, including demonstrations by Lesbian Feminist Liberation. The second is a special collection from DYKE TV that contains all of the unedited videotape, mostly shot from 1992 until 1999. These tapes cover a vast range of topics and they came with a complete listing so it's easy to find the ones you might want to view.
We keep the originals of most films and videos stored off-site in a climate-controlled storage archive in order to preserve them as long as possible. We keep dubs of these at the Archives for viewing purposes. As another means of preserving these tapes, we are now beginning a project to digitize them.
Some of our video collection has been digitized:
---