Women's Herstory Month: Three Events this March!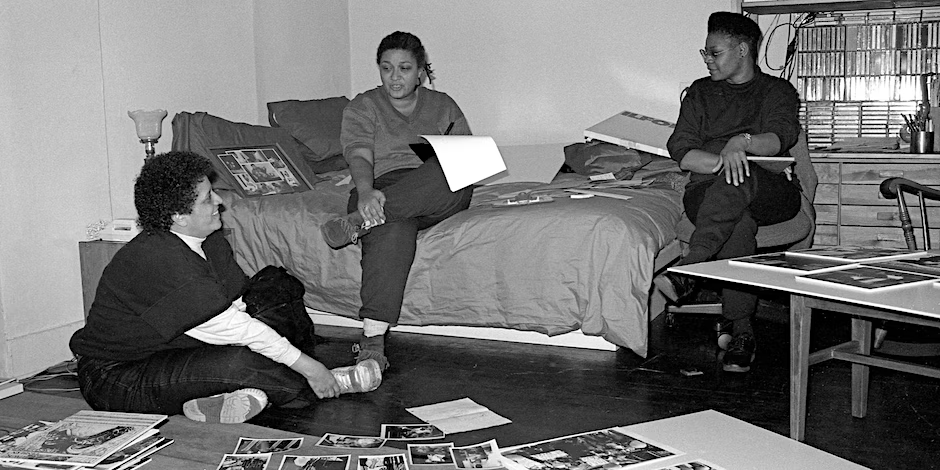 The Lesbian Herstory Archives is excited to host and/or share three events this March that aim to capture activism, memory, pictures, education, media, publishing and community in lesbian herstory. Two on zoom, and one in person, we hope you can attend and do share!
QAMRA Talks
Saturday, March 3rd, 2023, 7am EST (5:30pm IST; 11:00PM AEST)
REGISTER HERE!
QAMRA Archival Project at NLSIU, Bengaluru, India, (@qamra.archive), and the Lesbian Herstory Archives are hosting an intergenerational online conversation.
QARMA will be joined by Joan Nestle, co-founder of the LHA. They will discuss the emergence and role of independent archives in activism, memory and change in social movements, and new challenges such as archiving intangible feelings. There will be a taped tour of LHA by Olivia Newsome and Saskia Scheffer, and an open discussion with Jaya Sharma, Flavia Rando and Amy Beth.
The Queer Archive for Memory Reflection and Activism is a multimedia archival project which aims to chronicle and preserve the stories of communities marginalised on the basis of gender and sexuality in India.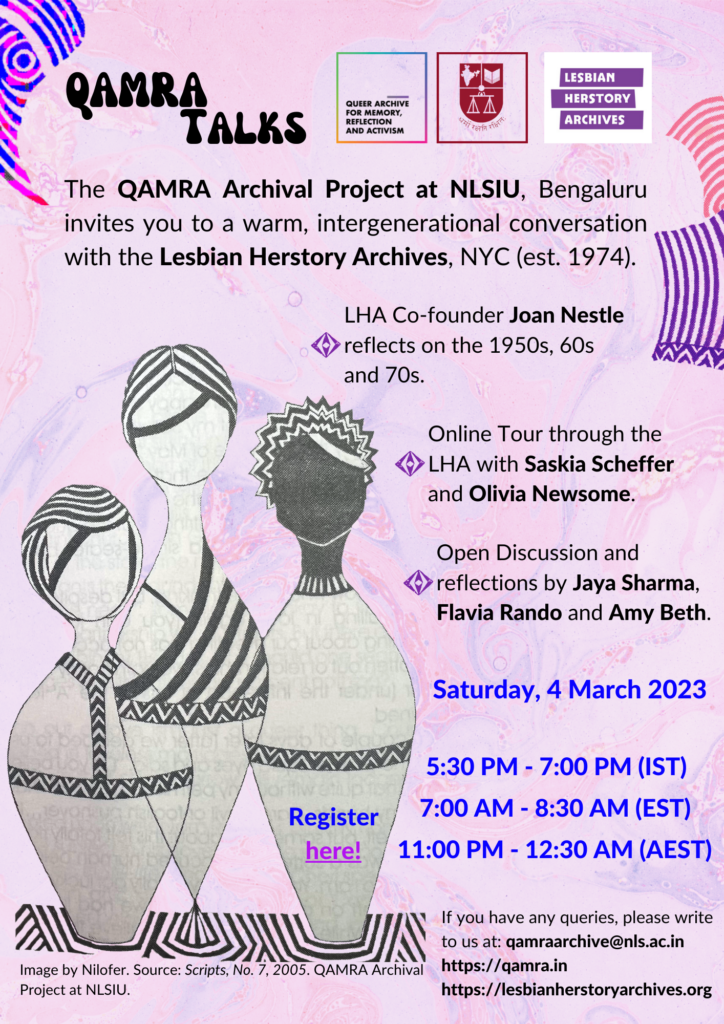 Please be aware of the range in timezones. The event is at 5:30 in India, and that is 7 am (!!!!) in NY and 11 pm in Australia! These are the timezones of the participants…
______________________________________________
Opening Reception: Images on which to build, 1970s-1990s
Thursday, March 9th, 2023, 6pm – 8pm EST
Leslie Lohman Museum of Art
26 Wooster Street New York, NY 10013
Register Here!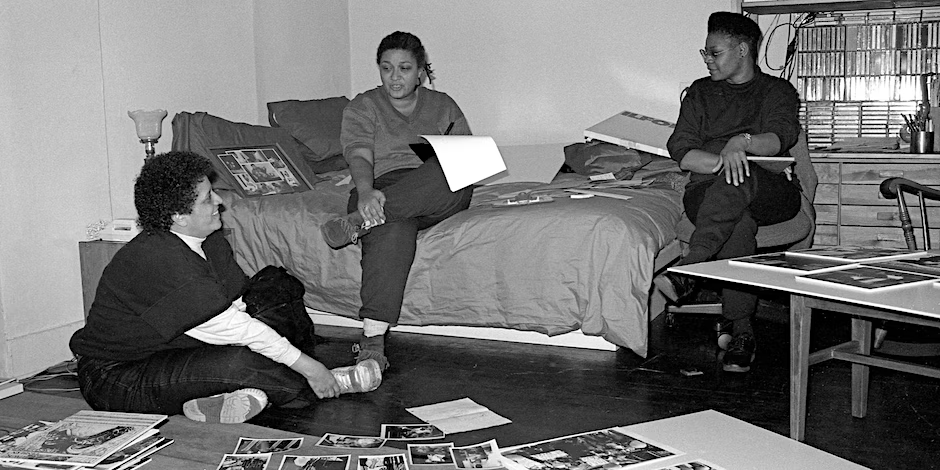 Through photographic documentation of activism, education, and media production within trans, queer, and feminist grassroots organizing of the 1970s through the 1990s, Images on which to build reveals the technologies through which influential image cultures were constructed and circulated. The exhibition presents a range of photographic practices to explore the process of learning within alternative schools, workshops, demonstrations, dance clubs, slideshow presentations, correspondences, and community-based archive projects. Featured artists and collectives include: Diana Solís, Joan E. Biren (JEB), Lola Flash, the Lesbian Herstory Archives, ART+Positive and the Sexual Minorities Archives, among others.
Curated by Ariel Goldberg
Images on which to build, 1970s-1990s has been co-organized with the Contemporary Arts Center, Cincinnati, where it debuted September 30, 2022-February 12, 2023 as a curated exhibition for the 2022 FotoFocus Biennial: World Record.
______________________________________________
Still in Love: Multicultural Lesbian Publishing in the 80s, 90s, and Beyond!
March 28, 2023, 7pm EST [ ON ZOOM ]
Register here!
The Lesbian Herstory Archives is thrilled to promote a Zoom Panel Discussion with founders and authors of Aunt Lute Books and Firebrand Books.
Building on the fall panel about Naiad Press's lesbian publishing and new oral histories about Naiad from Florida State University, Sinister Wisdom and the Lesbian Herstory Archives, invite you to join us for a zoom panel discussion with founders and authors of Aunt Lute Books and Firebrand Books about their visions of multicultural lesbian and feminist publishing during the 1980s, 1990s, and beyond.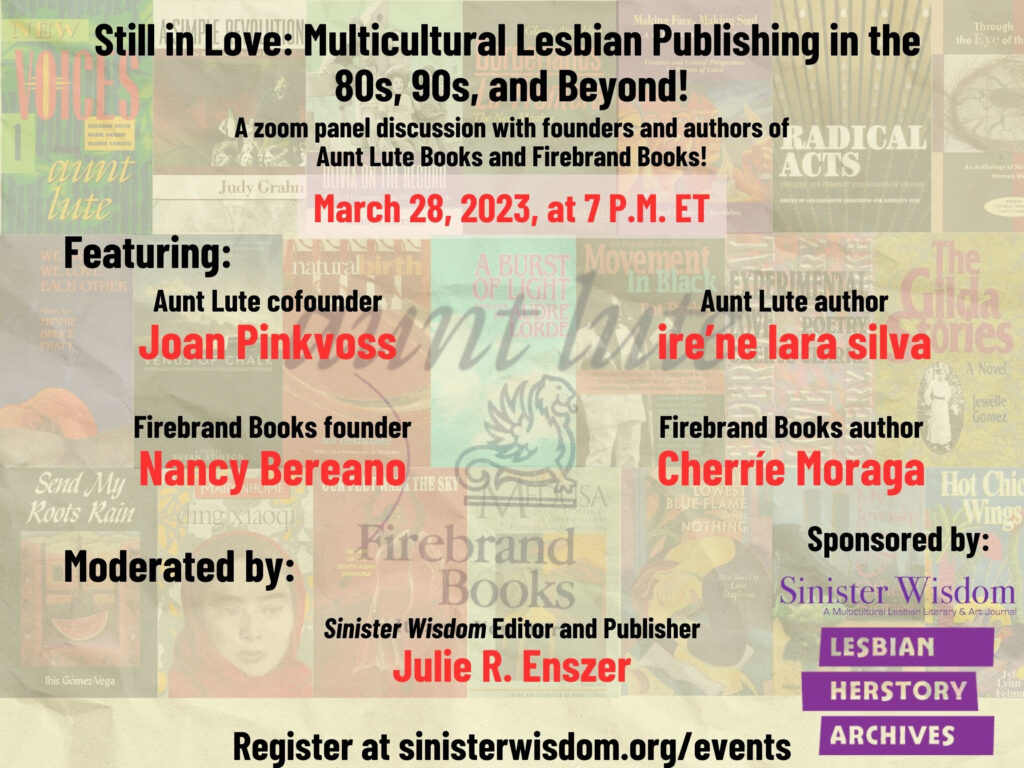 Firebrand Books published just over 100 books between 1985 and 2000, including iconic titles by Dorothy Allison, Alison Bechdel, Cheryl Clarke, Leslie Feinberg, Jewelle Gomez, Cherríe Moraga, Joan Nestle, Minnie Bruce Pratt, and many others. Aunt Lute similarly has published over 100 books, including Gloria Anzaldúa's extraordinary Borderlands/La Frontera—and continues publishing today. Both these independent publishers emphasized bringing multicultural lesbian-feminist voices to readers.
Come explore this exciting period in lesbian-feminist literary communities with a distinguished panel: founder of Aunt Lute Books, Joan Pinkvoss; Aunt Lute author, ire'ne lara silva; founder of Firebrand Books, Nancy Bereano; and Firebrand author Cherríe Moraga. Julie R. Enszer will moderate the discussion. It will be an exciting evening discussing the books, passions, and people that shaped the lesbian print movement.
---