FINAL CALL: SEEKING (more!) LESBIAN ELDERS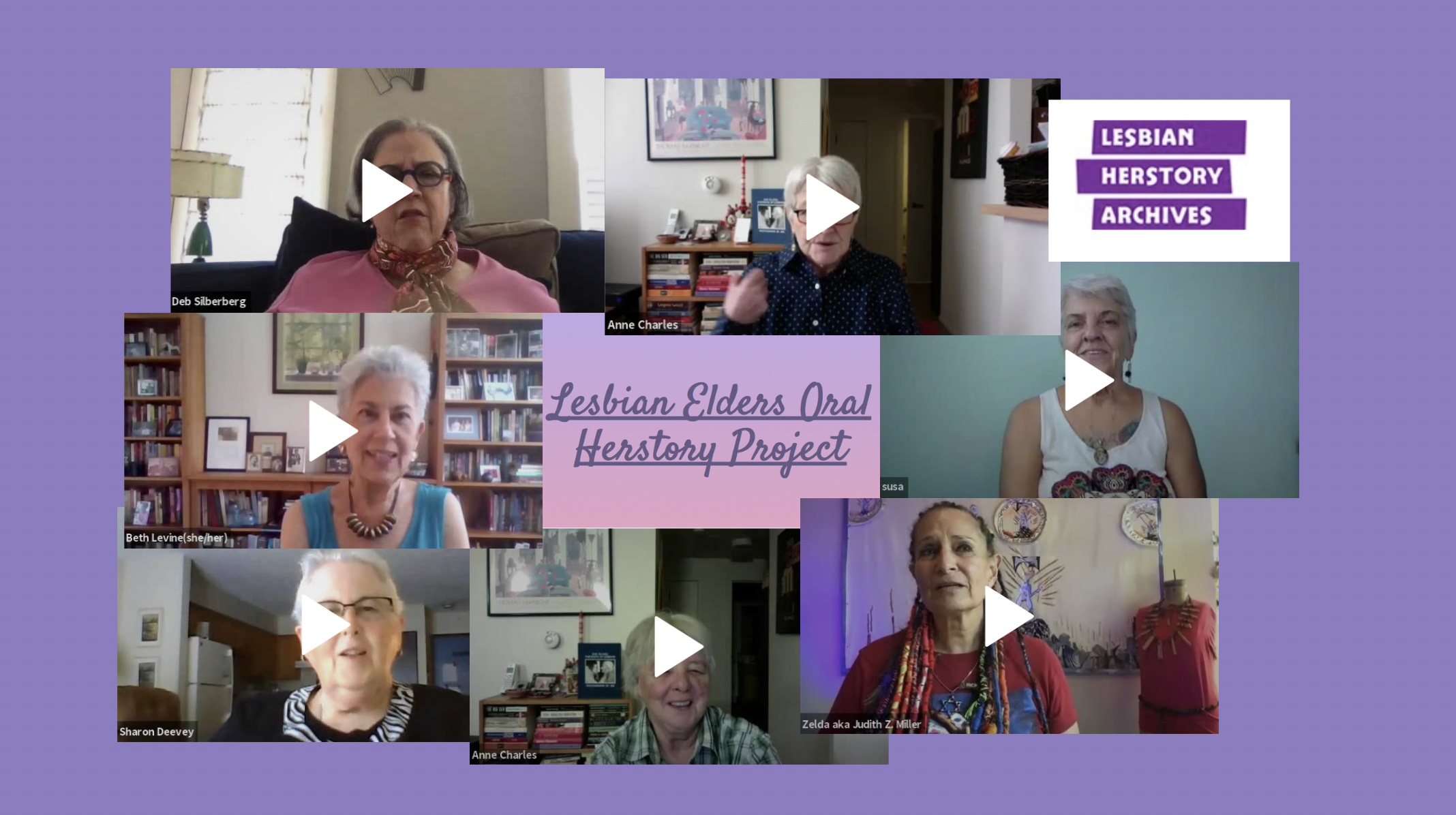 We are entering the final months of the Mellon Grant-funded Lesbian Elders Oral Herstory Project. We are so thankful to those who have already participated and look forward to including more voices, especially those that can bring a diversity of perspective to reflect upon the lesbian community at large. In particular, we encourage Lesbian Elders of Color to participate.
Additionally, in order to include those Elders who may prefer an alternative method to share their story beyond the traditional oral history format, we are expanding the opportunity to participate by collecting images or short submissions from Lesbian Elders. Please see the LEOHP website for more information.
This Spring the Project was featured in a post on the Society of American Archivists blog as part of their Archival Innovators series, which aims to "raise awareness of individuals, institutions, and collaborations that are helping to boldly chart the future of the archives profession and set new precedents for the role of archivists in society." We are so happy that this post was able to amplify the contributions of the volunteers and the importance of documenting lesbian lives.
While this Project launched in 2021 it has always been a mission of LHA to collect the voices of all lesbians. As noted in the first LHA newsletter in June 1975, Pamela Oline was doing this work and the call was also put out to have lesbians tape their own lives, whether on cassettes or reels, "So we can make them available to those who wish to use the Archives," asking the community to "Sit down and tell us something about yourself and send it to us… It's important!"
The technology has changed but the importance of recording the stories of your lives and sharing them with the community has not.
If you would like to record an Oral Herstory interview, you can sign up here: https://forms.gle/g9aPvzbrHRY5ER456. We will be having the last set of informational sessions in a couple of weeks.
We look forward to hearing your stories however you choose to share!
Supported by a two-year Mellon-funded Community Archives grant, LHA is facilitating The Lesbian Elders Oral Herstory Project which seeks to continue the Lesbian Herstory Archives' commitment to collecting and sharing Lesbian stories. Click this link to visit our website!
---
3 responses to "FINAL CALL: SEEKING (more!) LESBIAN ELDERS"