Navigate Our Pages!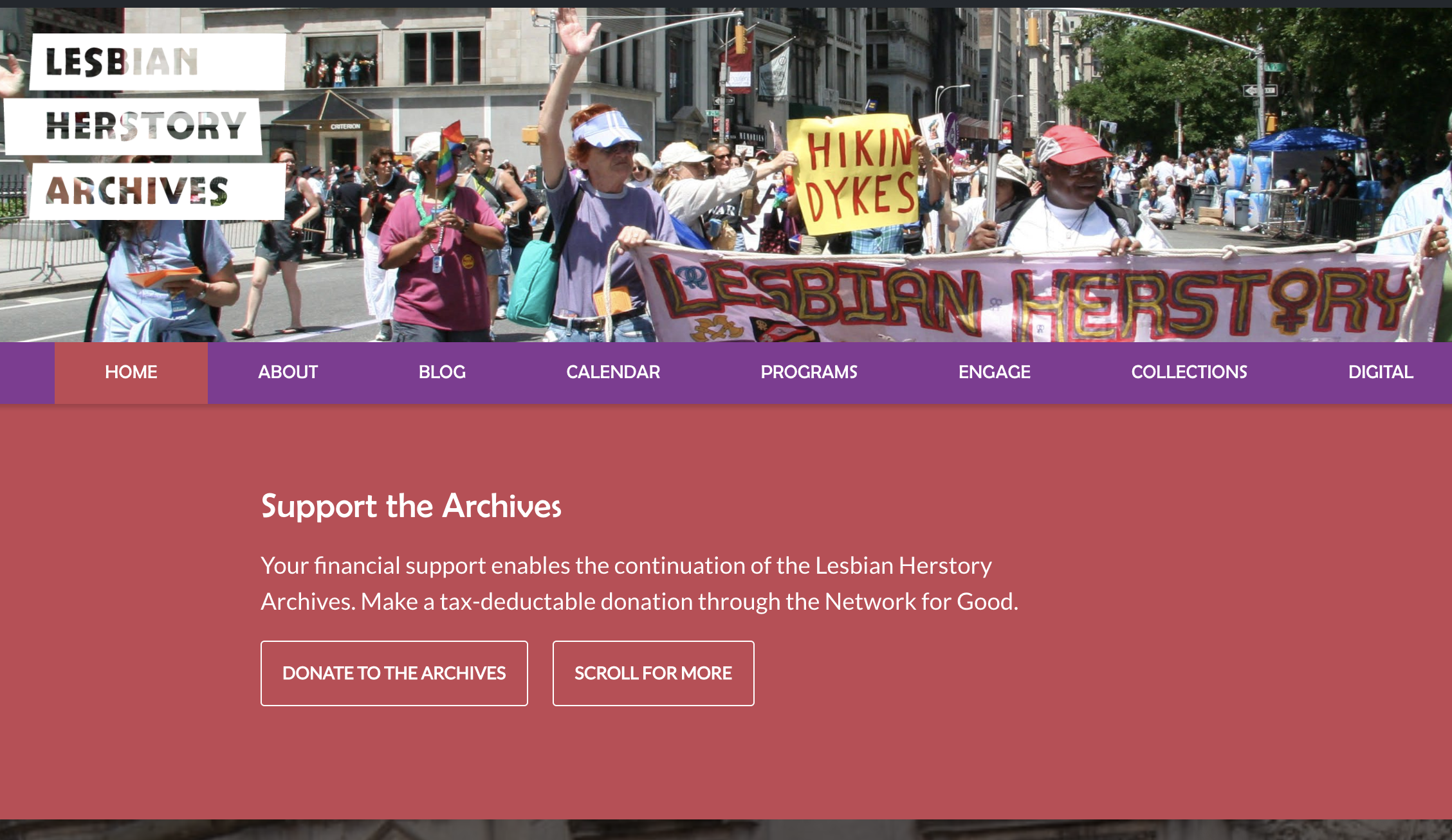 We're so excited to introduce you to the new website, following Joan's words of appreciation and celebration, and the Sinister Wisdom launch. The site that you remember can still be found if you use the internet archive's wayback machine, which we used to capture this screenshot of the site.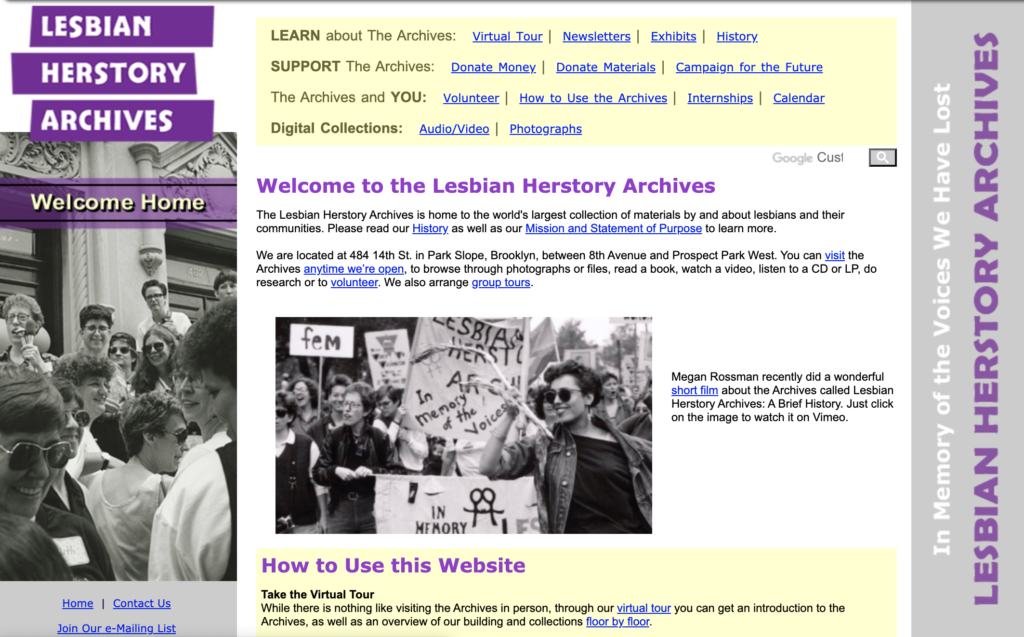 LHA Web presences have gone through many changes. The 1997-2008 website featured our collections, exhibits, outreach to volunteers, access to other queer sites, and our calendar.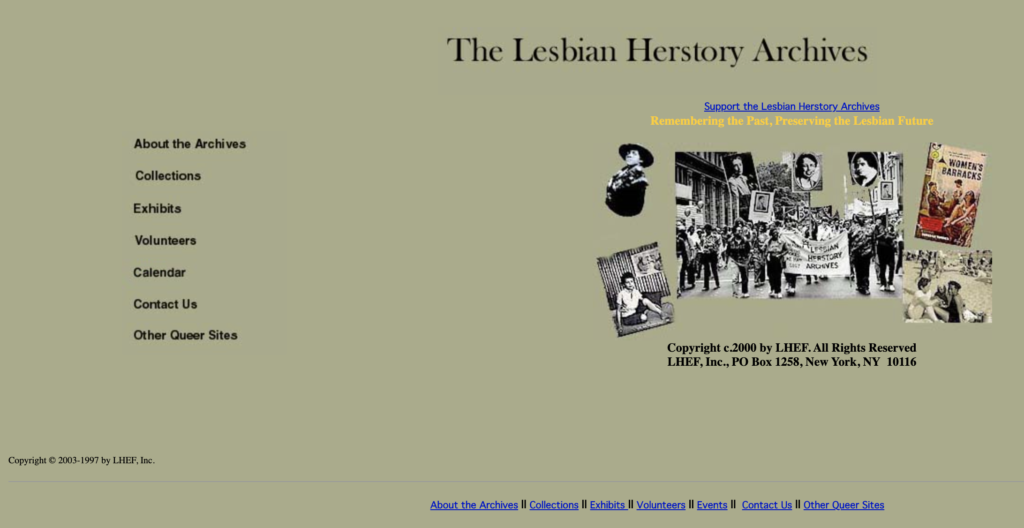 The LHA Web Committee: Deborah Edel, Alexis Clements, Saskia Scheffer, Morgan Gwenwald, Shawn(ta) Smith-Cruz, along with our designer Emma Levesque-Schaefer, are humbled to share with you this brand new design, and hope you will enjoy its contents.
We'd love to hear from you.
The site is a new venture, a labor of love and time, and we will continue to populate its contents, add features, and engage our communities. Please use the Comments feature below to show love, appreciation, and offer any other feedback on the new site.

Yours,
The Coordinators
---
2 responses to "Navigate Our Pages!"